October 19–20, 2023
Bloomington, IL
We have reached capacity for this year's conference.
We have also closed our waitlist.
Each year, Housing Action Illinois brings together 250+ housing professionals who care about expanding and protecting affordable housing and ending homelessness in Illinois. Together, we build expertise, experience, and the capacity to make our communities better.
Join us to spark connections, get the latest updates, & share ideas as we work together to create an Illinois where everyone has a good, affordable home.
The conference is held at the DoubleTree by Hilton in Bloomington, Illinois.
Plenary Sessions & Member Meeting



We're excited to bring everyone together for opening and closing plenary sessions, as well as our annual membership meeting. During our annual membership meeting, we'll share our recent successes and challenges, as well as goals for the coming year.
Learn about our keynote speakers, Marisol Bello and Dr. Andre M. Perry, below!
Breakout Workshops

Each year, we bring breakout workshops related to public policy advocacy, ending homelessness, housing counseling, and affordable housing development. Get the latest updates from experts and hear about case studies that could inform your work. Our 2023 workshop topics will include:

Understanding Tax Credits for Affordable Housing Development

Reasonable Accommodations: Supporting People With Disabilities

Eviction Mediation Programs: Benefits & Lessons

Public Policy to Meet Reentry Housing Needs

Eviction Prevention in Supportive Housing Programs

Increasing Local Support for Emergency Shelters

Listening Session: Updating our State Plan to Prevent and End Homelessness


Updates from the Office of Housing Counseling

Smooth Staff Transitions for Housing Counseling Agencies

Agency Health Check-In: Maintaining a Happy Staff

Special Purpose Credit Programs

Strength in Numbers: Leveraging Data to Build Up the Community Developers in Illinois

Community Engagement & Equitable Zoning

Uplifting Communities with Infill Housing

Simplifying the Message: Designing Inclusive Communications

Grant Prospecting & Beyond

* Subject to change
Reception & Networking



Each year, we celebrate recent wins and accomplishments at our Thursday evening reception. Join us to relax, unwind, and meet colleagues working to expand affordable housing and end homelessness in Illinois.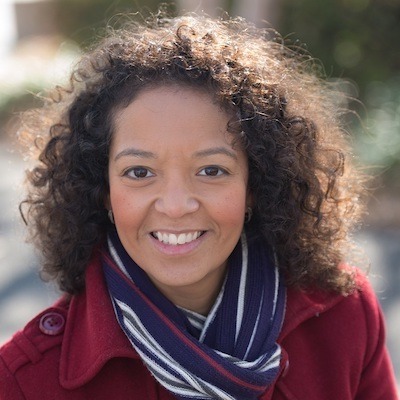 Marisol Bello
Executive Director, Housing Narrative Lab
Marisol Bello (she/her) has spent a career championing the stories and voices of people with lived experience, so they lead in creating the solutions that help every family thrive. First as a career journalist—most recently at USA TODAY—telling the stories of families working to make ends meet, and then in the nonprofit world, where she led narrative strategies to change hearts and minds about those living on the brink and move people to action. A first generation American from a Caribbean family full of colorful storytellers, Marisol is originally from the Bronx and yes, she is a Yankees fan. She's still on the East Coast, where she lives with her family and a pandemic puppy named Chloe.
Opening Keynote Session: Thursday @ 10:00am
Dr. Andre M. Perry

Brookings Metro | American University | Washington University
Andre M. Perry is a Senior Fellow at Brookings Metro, a scholar-in-residence at American University, and a professor of practice of economics at Washington University. A nationally known and respected commentator on race, structural inequality, and education, Perry is the author of the book "Know Your Price: Valuing Black Lives and Property in America's Black Cities," which is currently available wherever books are sold. Perry is a regular contributor to MSNBC and has been published by numerous national media outlets, including The New York Times, The Nation, The Washington Post, TheRoot.com and CNN.com. Perry has also made appearances on HBO, CNN, PBS, National Public Radio, NBC, and ABC. Perry's research focuses on race and structural inequality, education, and economic inclusion. Perry's recent scholarship at Brookings has analyzed Black-majority cities and institutions in America, focusing on valuable assets worthy of increased investment. Prior to his work at Brookings, Perry has been a founding dean, professor, award-winning journalist, and activist in the field of education.
Closing Keynote & Luncheon: Friday @ 12:00pm
Thursday, October 19

8:30 am – Registration & Continental Breakfast
10:00 am – Opening Plenary
11:15 am – Mobile Street Art Cart + Exhibitor Meet & Greet
12:00 pm – Membership Luncheon
1:30 pm  – Breakout Workshop I
3:15 pm  – Breakout Workshop II
5:00 pm – Reception
Friday, October 20
8:30 am – Breakout Workshop III
10:15 am – Breakout Workshop IV
10:45 am – Breakout Workshops
11:30 am – Lunch & Closing Plenary
We have hit capacity for registration.
Our waitlist is now closed.
Getting There

The conference will be held at the DoubleTree by Hilton in Bloomington, Illinois (10 Brickyard Drive).
The DoubleTree is approximately 12 minutes by car from Uptown Station in Normal and approximately 10 minutes from the Bloomington/Normal Airport. Taxi cabs and ride-hailing services are usually available from both the station and airport.
We will provide shuttle service to the DoubleTree from our overflow hotel accommodations (see below).
Lodging
Unfortunately, rooms at the DoubleTree during the nights of the conference—as well as rooms at our overflow hotels, the Eastland Suites and the Hampton Inn on Towanda—are no longer available. We suggest you look at other nearby hotel options, such as the Residence Inn by Marriott Bloomington (0.5 miles away), Country Inn & Suites by Radisson, Bloomington-Normal (3.3 miles away), or Holiday Inn & Suites Bloomington-Airport (4.8 miles).
We will provide shuttle service from the Eastland Suites and the Hampton Inn to the DoubleTree.
Requests for Accommodations
Please submit all requests for reasonable accommodations when registering for the conference. We will do our best to meet all requests regardless of when they are submitted, but to ensure that your request can be met, we ask that you let us know by August 25, 2023 by filling out the form linked in your registration confirmation email or emailing us at communications@housingactionil.org.
Our thanks to the generous sponsors who make our conference possible.
Interested in joining us?
Click to see session descriptions, speakers, and selected presentations from previous conferences: