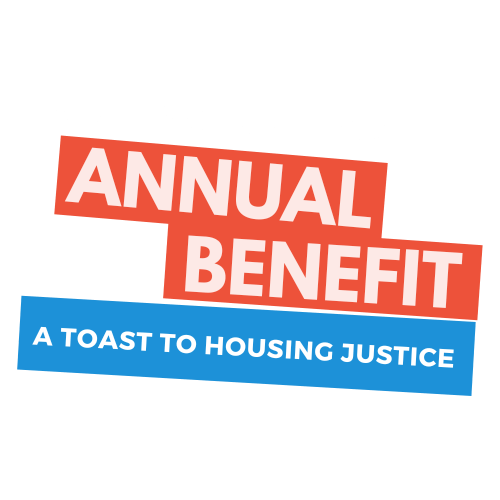 We were excited to return to an in-person benefit for our 8th Annual Toast to Housing Justice! 
6:00–8:00 pm | April 18, 2024
Catalyst Ranch
656 W. Randolph St. 4E, Chicago, IL 60661
In 2023, we exceeded our goal for the event, raising nearly $13,000 to support our work to expand affordable housing and end homelessness in Illinois! Thank you to everyone who registered and donated to make this event a success.
Missed the event? You can still support our work by making a donation today:
Housing Action Illinois has been leading the movement for affordable housing since 1986. We unite organizations and individuals who want to create an Illinois where everyone has a good place to call home. With your support, we can cultivate vibrant, thriving communities with expanded housing opportunities throughout our state.
Your contribution makes it possible for us to continue:
Advocating for public policies and investments that expand affordable housing & end homelessness in Illinois
Training staff on the front lines of housing nonprofits so they can expand their skills, keep up to date on rapidly shifting issues and guidelines, and better serve our communities
Educating key decision-makers, media, and advocates about affordable housing issues affecting Illinois
All proceeds support our work to create an Illinois where everyone has a good, stable home.
Want to sponsor our benefit or donate an item to our silent auction for 2024?
You can always support our work in a variety of other ways.
One-Time Gift
Support our work to promote affordable housing and end homelessness.
Sustaining Gift
Increase your impact with a monthly, quarterly, or annual gift.
Giving by Mail
Prefer to make a donation by check? You can mail your gift to our office.
Ask your employer about matching gifts. Matching gifts are an easy way to double or even triple the size of your gift. Many employers will match their employees' charitable contributions. Some companies also match gifts made by employees' spouses and former employees. Contact your company's human resources or community impact department to learn about your options.
Buy a housing justice shirt. Wear your support for affordable housing with one—or several—of our housing justice shirts. Snag your favorite design, and choose from a variety of color and style options, including hoodies, sweatshirts, and t-shirts.