In 1987, a group of 46 organizations from across Illinois formally established our coalition.
Their vision: An Illinois that invests in creating and protecting good, stable, affordable homes.
Their first goal: Creating an Illinois Affordable Housing Trust Fund to ensure that state resources would be available to build much-needed housing.
They succeeded—and their vision grew.
Recognizing the power of statewide collaboration, these early housing leaders continued working together to advocate for equitable housing policies and critical investments, train nonprofit staff, strengthen our state's homeless services, spearhead initiatives, and create thriving communities.
They built a coalition that would grow and adapt to changing needs.
Housing Action Illinois is a robust network of 160+ member organizations and a powerful voice for positive change.

Since our founding, hundreds of partners and supporters have come together with us to make progress towards an Illinois where everyone has an affordable place to call home.
We've secured critical investments and equitable policy changes that have helped millions of Illinoisans, facilitated trainings for thousands of housing professionals, and fostered countless collaborations.
We are grateful for everyone who has helped us accomplish so much and to our current members, allies, and supporters, who are critical to helping us achieve even more.
Join us as a 35th anniversary sponsor for a full year of celebratory activities, including our in-person conference in October and an anniversary publication featuring housing stories from over the years.



"The strength of a nation lies in the home of its people." - Abraham Lincoln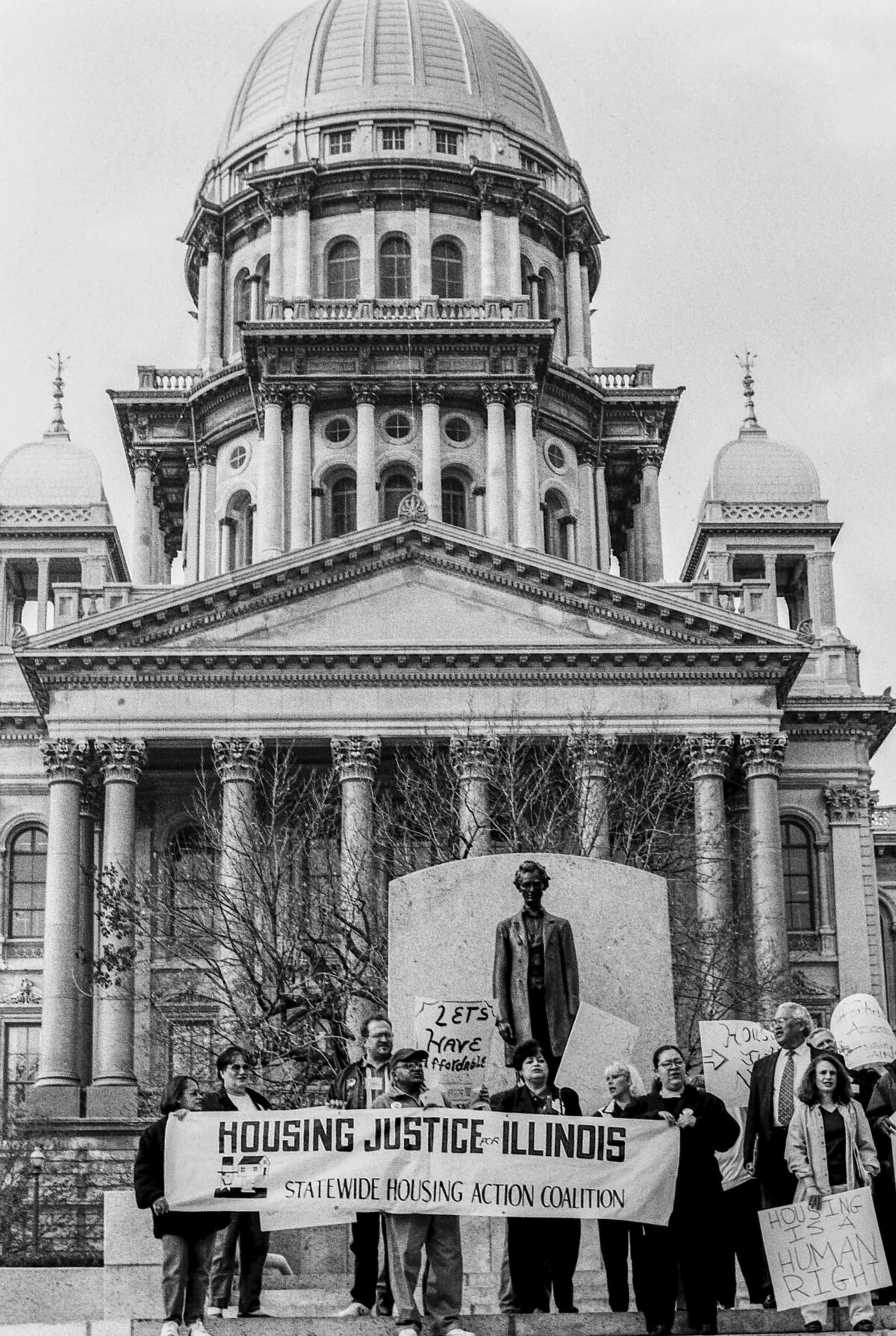 Shout Outs:
Housing Champions
We are grateful to all the people who help protect and expand affordable housing and end homelessness in Illinois. 
We want to thank the housing champions who make a difference every day, whether by conducting intake at homeless shelters, counseling first-time homeowners, urging legislators to take action, sharing personal stories to shed light on critical issues, or doing other work in our field.
Who inspires you? Who has gone above and beyond to make a program or campaign successful? Who has mentored you or done work you admire?
We will celebrate submitted housing champions at our 2022 conference and member meeting.